Cody Pawlak of Baileys Harbor and Mandy Hagman of Sturgeon Bay earned the titles of King and Queen of the Hills in the Polka King of the Hills Challenge at the Sept. 17 Peninsula Century Fall Challenge in Sister Bay.
Pawlak outpaced Jason Marggraf by just 9 seconds in the three timed climbs, gaining the most separation on Monument Mayhem.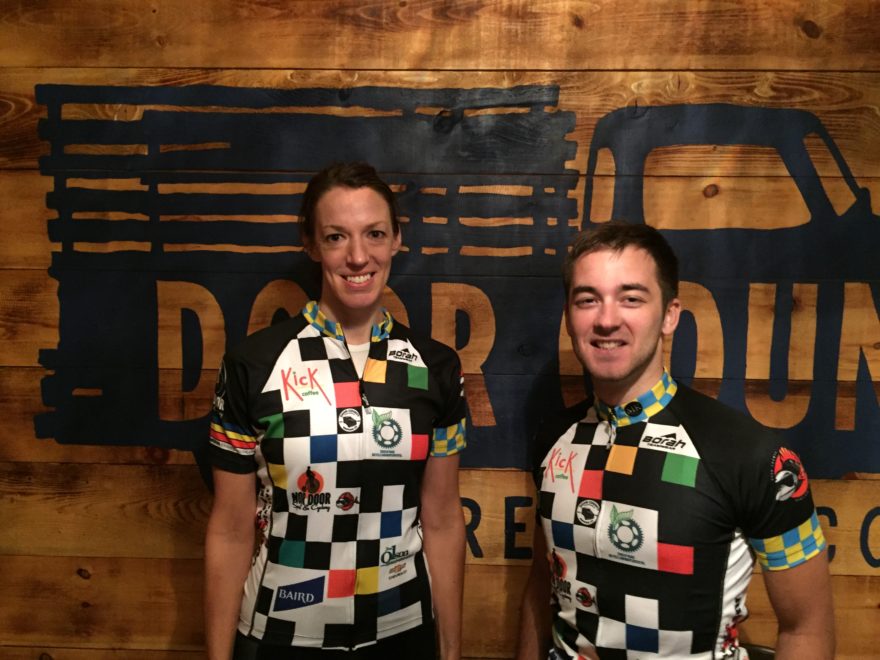 Hagman defeated last year's winner, Tanya Adelman of St. Paul, MN, by 1:28, also using Monument Mayhem to earn separation.
The winners will each receive a Door County Brewing Co. Polka King of the Hills jersey.
More than 520 riders took part in the fourth annual Peninsula Century Fall Challenge ride, staged at Waterfront Park in Sister Bay. The riders took on routes of 25, 50, 62, and 100 miles, then enjoyed a buffet from local chefs and beverages from Tapuat Kombucha and Door County Brewing Co. at the finish line.
Next year's Fall Challenge is scheduled for Sept. 16, 2017.
2016 Polka King of the Hills Results
Results include only riders whose times registered in all three climbs. If you believe your time is missing, please email myles@peninsulapacers.com.